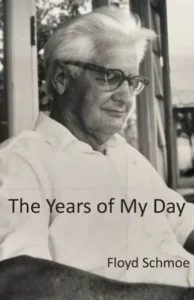 Nominated three times for the Nobel Peace Prize, Floyd Schmoe was a naturalist, professor, author, and peace activist. He received the Japanese Order of The Sacred Treasure, for his work building homes in Hiroshima, Japan after the United States devastated the city with the first atomic bomb. Schmoe died in 2001 at the age of 105. In 2018 Japanese NHK Television produced a documentary about Floyd, titled, "Houses for Peace." After viewing the documentary, Peter Wick – who, prior to his divorce was related by marriage to the Schmoe family – began discussions with the family to publish Floyd's previously unpublished memoir. We at Azzurri Publishing are proud to annouce that this book, which tells the remarkable story of a remarkable man's life, is now available worldwide!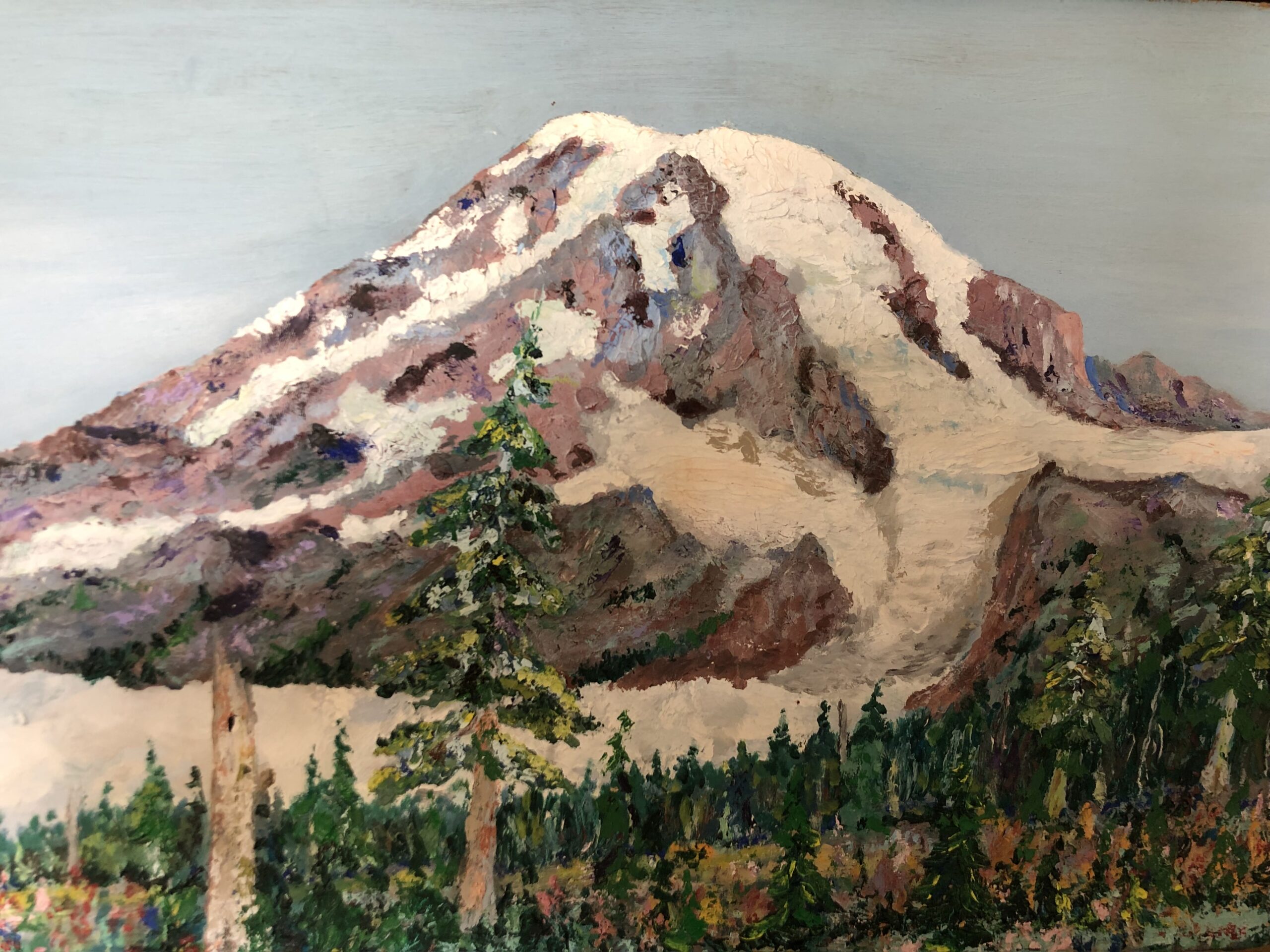 Floyd Schmoe's
Mt. Rainier oil painting
This is the color image that we have as black and white on the final page of the book.